Park Lighting Pole :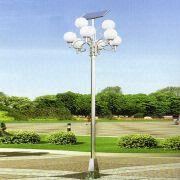 Shree Ganesh Industries is a proudly Indian owned engineering company who specializes in poles and fabrication. With over 5 years experience in the pole and pipe fabrication industry, Shree Ganesh Industries has become an established 'preferred supplier' of various light pole types used in:
Road lighting
Flood lighting
Major and minor street lighting
Car parks
Rail yards and docks
Large storage areas
Sporting ovals
Traffic signals
Tram and light rail systems and electricity transmission networks
Shree Ganesh Industries light pole designs are noteworthy not only for their functional versatility, but equally for their environmentally sensitive and aesthetic qualities. Research and development is a critical part of the culture at Shree Ganesh Industries and we are forever improving both technically and functionally the design and use of our poles.